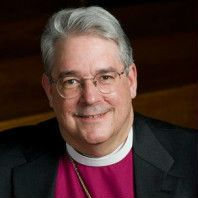 Fifth Diocesan Bishop of The Diocese of Southwest Florida

After seminary training at Nashotah House in Wisconsin, Dabney became an assistant priest in the diocese of Central Florida. He and his wife eventually moved to Trinity Episcopal in Lousiana where he was rector, but he has said that his return to Florida was a return to home. Bishop Dabney was consecrated as Bishop Coadjutor in 2007, and shortly thereafter, he became our Diocesan Bishop. His goals are clearly laid out for our diocese and we are privileged to serve under his guidance. He is currently headquartered at the diocesan office located at the Dayspring Episcopal Conference Center in Ellenton.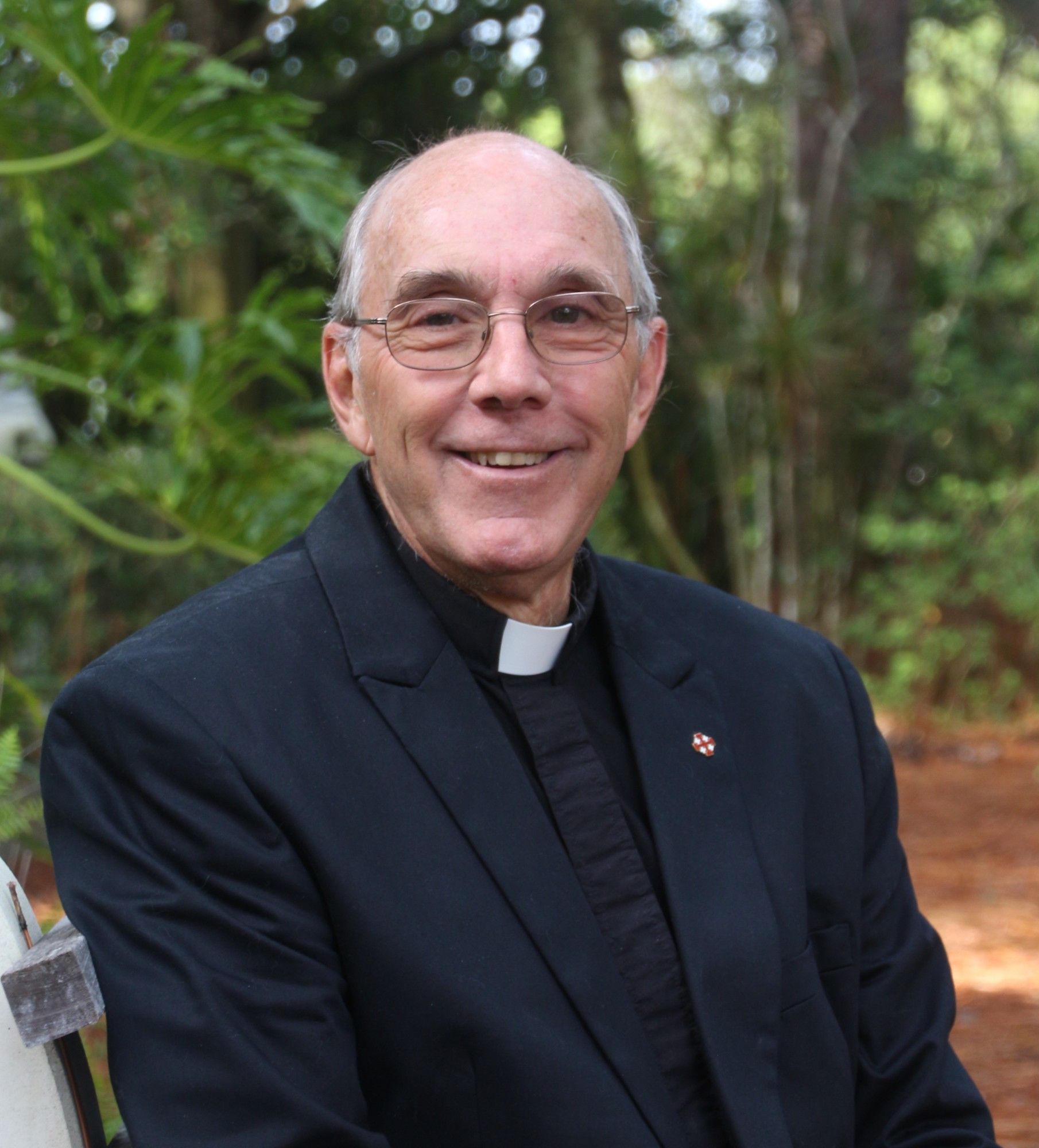 Rector
Fr. Joe grew up in Boulder, Colorado before joining the Marine Corps. He spent four years working in communications with a Top-Secret Clearance stationed in Guantanamo Bay, Cuba and Okinawa, Japan. He then returned to Colorado where he finished a bachelor's degree and then master's degree in Counseling from Denver Seminary. After five years working as a Chemical Dependency Counselor in Wyoming, he joined the pastoral staff of a local Wesleyan Church. He served as a minister in The Wesleyan Church for seventeen years in Wyoming, Montana and Missouri. After leaving The Wesleyan Church in 2011, he joined The Episcopal Church in St. Louis where he spent two years of Clinical Pastoral Education in a hospital in preparation for ministry as a chaplain. Fr. Joe and his wife moved to Venice, Florida in December 2013 where he worked for Tidewell Hospice as a chaplain. For the next six years Fr. Joe served as a chaplain while completing his journey towards The Episcopal priesthood. After finishing a distance learning program at Nashotah House Seminary in Wisconsin, he was ordained to the priesthood January of 2018. Over the years Fr. Joe's family grew as he and his wife Desiree raised three children; who then blessed the couple with four grandchildren (so far). Fr. Joe began his position as rector of Good Shepherd December 10, 2019. You may also email
Fr. Joe here.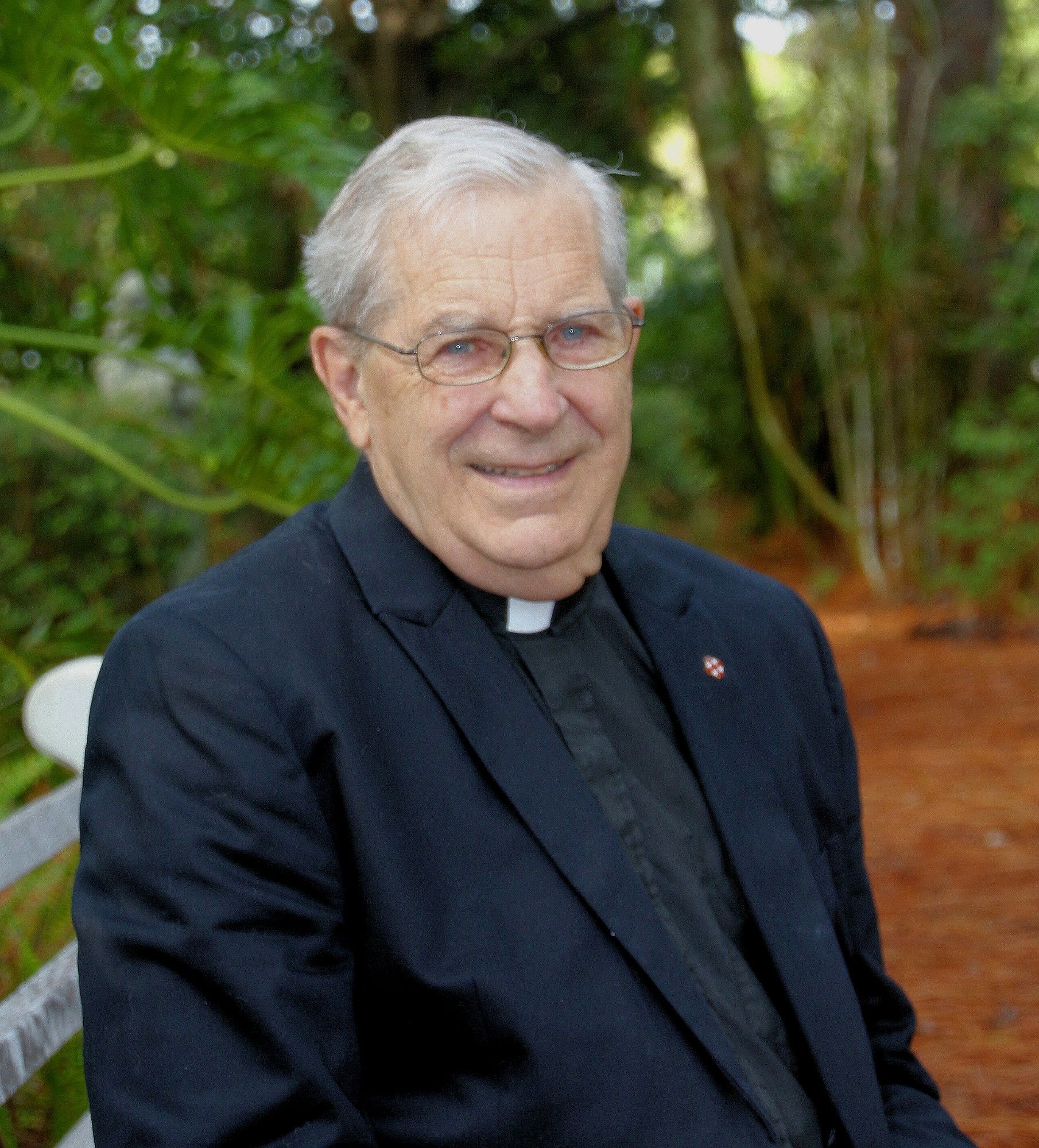 Fr. Robert Miller
Assistant Priest
Fr. Bob was ordained in San Francisco following a background in electronics and physics research at UC Berkeley. He received degrees in the Philosophy of Religion and in Social Psychology from San Francisco State University and his theological degree from Nashotah Theological Seminary. Fr. Bob served as Director of St. Dorothy's Retreat Center and as Associate Pastor at churches in the San Francisco Bay Area before joining the ecumenical staff of La Casa de Maria Conference Center in Santa Barbara, where he and Margi were wed in 1975. Fr. Bob served in Honduras from 1979 -1988 to found El Hogar Ministries for abandoned children and to build St.Mary of the Angels Church. Bob retired from Trinity Church in Litchfield, MN and moved to Venice in 2008, when he was assigned by Bishop Smith as Assistant to the Church of the Good Shepherd.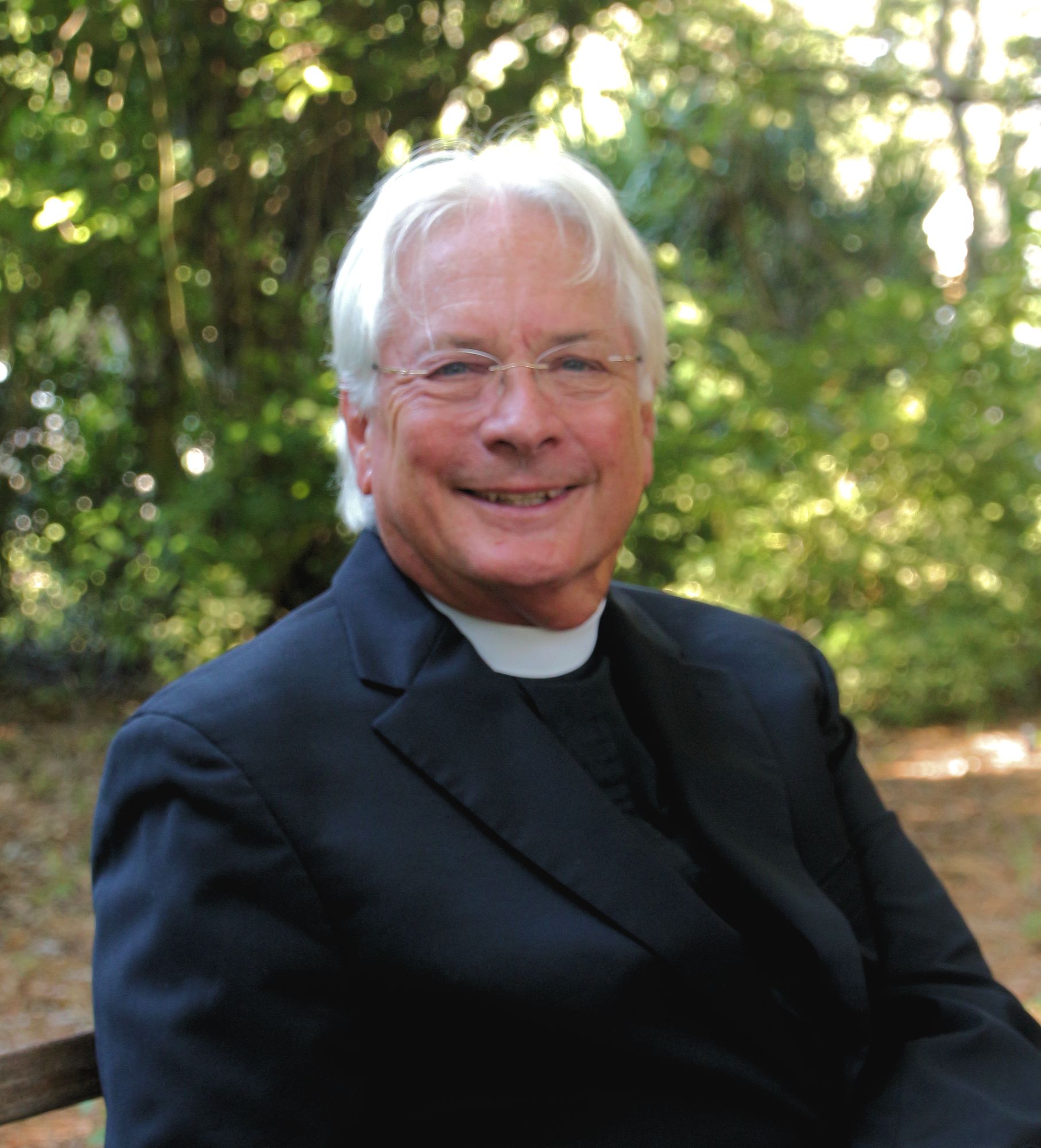 Rev. Michael Kitt
Deacon
Michael was ordained to the diaconate in February 2002 in the Episcopal Diocese of Chicago. Prior to his ordination, Michael created a weekly soup kitchen ministry in the Logan Square neighborhood of Chicago which lasted 30 years.
After his ordination, Michael served on the Deacons Formation Commission and for six years, chaired the Diocesan Commission on Global Mission which focused on our companion relationship with the Episcopal Diocese of Southeast Mexico. Michael traveled to Mexico extensively over an eight year period helping to establish several sustainable parish based businesses and build a water purification system in his sister parish's community. Michael served on the Cathedral Chapter of St. James in Chicago and as a Director of the Association for Episcopal Deacons. Michael also worked in community organizing advocating for affordable housing, accessible health care and worker rights.
As a bi-vocational clergy, Michael served as CFO for a consulting firm, retiring in December 2015 upon selling the practice. Michael also served as Chaplain of our Episcopal Campus Ministry at Northwestern University retiring in June 2016.
Michael and Stephanie have been married for 37 years. They moved to Venice from Park Ridge, Illinois in June 2017 with Stephanie's sister Jane Parker who is now living in a group home in Port Charlotte.
Lynn Tabor
Parish Administrator

Lynn, a cradle Episcopalian, moved to Florida from Massachusetts with her family in 2005. They have been attending Good Shepherd since 2009. Lynn accepted the position of Parish Administrator in August 2015.
Tom Roohr
Sexton
Tom manages the daily upkeep of our facilities including re-setting the parish hall for special events and maintaining the sanctuary in a clean and welcoming manner. He also alerts the Junior Warden of any potential maintenance problems. He and his wife, JoAnne, came to us from Hartford, CN. They both sing in the choir. Tom's number is 860 819-8512 and his email is TR@me.com
Good Shepherd's Vestry, elected by the general membership, is entrusted with the administration and growth of our church. Each member heads a commission and keeps that responsibility for two years. These parishioners are "members of a legal board who work in partnership with the Rector to articulate and advance our common vision of God's call to us in terms of our sense of mission and chosen ministries. It is a calling that includes prayer, silence, watching, listening, open and honest dialogue, and thoughtful decision making."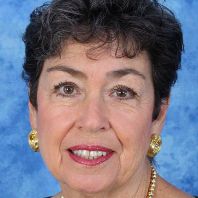 Christine Neal
Senior Warden
Chrisine's role as the Senior Warden is to serve as the lay partner with our rector in articulating the mission and vision of the parish, in managing its day-to-day operations, identifying and nurturing leaders, and empowering members of the congregation to live out the Gospel in their daily lives. She can be reached at (941) 468-4028 or christine.neal@comcast.net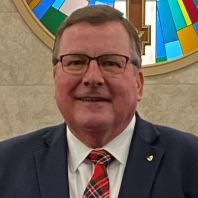 Don McKelvy
Junior Warden and Property Manager
As Junior Warden (the people's warden) Don is responsible for all the property and movable goods belonging to the parish church. No small task! He oversees repairs, new purchases, security, and special projects. (941) 735-3399 or donaldmckelvy@yahoo.com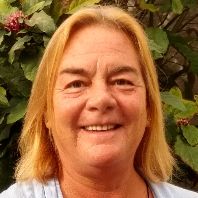 Libby Chinman heads the Welcome Commission. If you are a first timer to Good Shepherd, you will find new friends quickly, as we invite you to introduce yourself at announement time, and stay after the service to enjoy food and fellowship.

(718-578-7907) or elizabethchinman1@gmail.com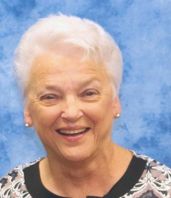 Maggie Buonarosa
Hospitality


Every Sunday, following the worship service, if we are not under Covid restrictions, you are invited to attend a leisurely gathering in our parish hall. With an abundance of food and beverages, it is a time to catch up, to fill up, and to charge up where friends from old and new await. There are many other gatherings and celebrations throughout the year to foster friendship and growth.
(941) 484-0159 or paulandmaggie423@comcast.net
Marcel Tabor
Liturgy Commission
As head of the Liturgy Commission, Marcel is responsible for overseeing many aspects of the religious services offered at Good Shepherd throughout the year. On a monthly basis, he schedules the people who will be reading the Lessons, Psalms, and Prayers of the People for each service. He also schedules who will be serving at the altar as Subdeacon, Crucifer and Acolyte. In addition, Marcel is responsible for training the people who serve in these capacities. The Choir, Altar Guild and Flower Guild all fall under his direction.
As an added responsibility and in a volunteer capacity, Marcel serves as our technology consultant. He maintains and upgrades the computers, printers, and network used in the Parish Office. He is our main troubleshooter for many other technology issues that may arise.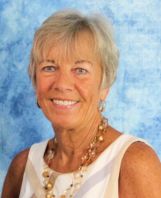 The Outreach Commission is comprised of parishioners committed to putting love into action. The goal is to reach out beyond our church community to provide for the needs of others through programs that supply food, clothing, shelter, education, and social advocacy to under-served populations. The commission also proactively identifies outreach partners and pursues fundraisers for monetary distributions to those partners. For more information call Stephanie Kitt at 312-316-1258 or email stephanie.kitt@yahoo.com.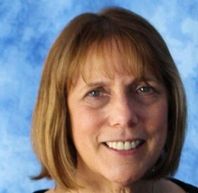 Lois Mueller
Spiritual Formation
Lois Mueller is in charge of scheduling Inquirers, Alpha and Bible classes, Life Groups, the yearly retreat and any other programs that help the members of Good Shepherd grow in their understanding of what it means to be a Christian in our day. 516) 439-1102 or annierlois@hotmail.com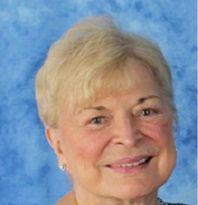 Carole LaBate
Parish Care Commission
Carole is in charge of Parish Care. She keeps in touch with any parishioners in hospitals, recovery facilities or who are homebound. She organizes visits in coordination with our clergy and makes sure families in need of an extra meal receive that from our Manna Ministry. (201) 467-1711 or carolelabate36@yahoo.com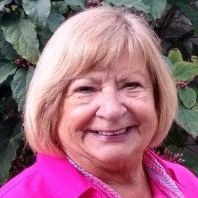 Member at Large
(401) 524-5289 or barbara_rao@hotmail.com

Sally keeps agenda and minute items from any Vestry meetings. She also plans the Vestry Retreat and the Annual Parish meeting. (941) 786-8002 or mock800@toast.net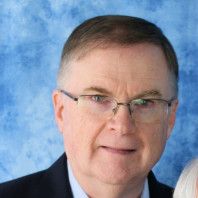 Bob Sawyer
Finance Commission/Treasurer

The Treasurer is responsible for the financial affairs of church, reporting to the Rector, Wardens and Vestry. Bob's duties include providing ongoing assistance to the parish bookkeeper, preparing and presenting monthly financial reports to the Vestry and annual reports to the congregation and Diocese, participating in the monthly Finance Committee and Vestry meetings and in the annual Stewardship initiative.
Bob can be reached at (413) 244-4341 or rksawyer@aol.com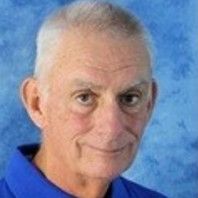 Dave Beall
Assistant Treasurer, Treasurer Emeritus
After 18 years of faithful service as Treasurer, Dave Beall has stepped into a new role as the Treasurer Emeritus. Dave's duties include providing ongoing guidance to the parish bookkeeper, chairing the Finance Committee, acting as the primary bank contact for the Endowment Fund, and participating in the annual Stewardship initiative.
Dave can be reached at (941) 549-1732 or dbeall4@comcast.net